Nahoko Kimura Profile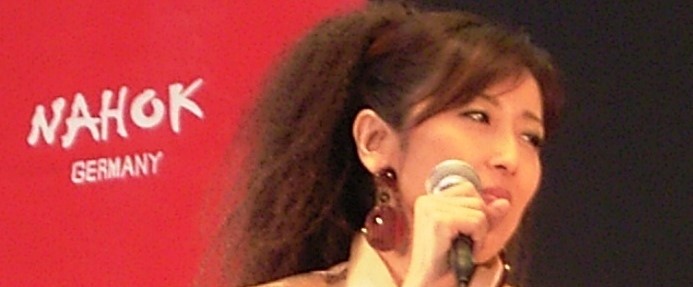 Film Critic, Author, Director & Producer
for TV & Fashion Video,
Jazz Singer, Bag Designer of NAHOK
President of Hero International Inc., Japan


A famous film critic in Japan, Nahoko Kimura had been working for "Thursday International Movie Theater," a prime-time TV show on Television Tokyo, every 9PM on Thursday,
Channel 12 for 17years, film critic for all media, also book author.
She speaks English and commentator for CNN, Los Angels Times, Variety and Bloomberg.
She has experiences to producing TV programs and Fashion video about as a director by her own production, CSK Inc.
She also did film critic show "Star theater 9" on Star Channel, BS HI vision TV, every Sat and Sun 9 PM.and also singing Jazz with her band,

On the other hand, she is designer of bags for her original brand, NAHOK.
She is president of Hero International Inc. which engages in international businesses, especially with Europe.


She made special protection case bag for musicians by her own idea,
Only European fabric and Made in Japan,Not China made!
Many musicians and movie people loves them very much.


Kimura was born in Kobe.
After graduating from the English and American language department of Kyoto University of Foreign Studies, she worked for the C.B.C.(Central of Japan Broadcasting Corporation) as a TV newscaster. Later, as a TV&video director and then as a producer, she planned, directed and produced numerous TV programs ,promotional videos on films and fashion, mainly featuring overseas locations.
She founded the production company, CSK Inc.

After having participated in many international film festivals, she is now active as a film critic. She reviews films for "Thursday International Movie Theater" that airs during

Prime time (for the Television Tokyo group), writes books, and gives lectures.
Also, as a researcher on therapy and women's affairs, she is studying modern awareness of the relations between the sexes in films and in real life, and in developing the topic for a comparative study between Japan and the West.

Kimura has published many essays and reviews including collections such as' Sexual Weapon' and 'A Good Scolding for Man with Love'.
One of her books, 'Reading the Ways of Women through films', won the Special Award of Japan Literature Award.
She is also president of Hero International Inc., an import fabric wholesaler owned by her father, which engages in international businesses.



www.kimuranahoko.com
www.nahok.com
Nahoko Kimura staying in Tokyo, JAPAN.